UQ's Entrepreneur in Residence Ran Heimann explains why luring global tech companies is crucial to a successful innovation ecosystem.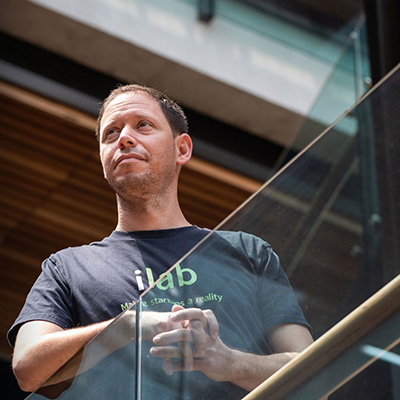 Entrepreneurial innovation is one of the most important factors driving global business, employment and economic growth. And, while we don't know exactly what lies ahead, one thing is certain: companies, cities and economies that don't embrace and adapt to the new economy will be left behind.
Anyone familiar with global technology growth markets knows about Israel's Startup Nation phenomenon. Despite its turbulent political landscape, Israel has established itself as an entrepreneurial market that punches well above its weight. But what makes this country of only 8 million people so effective at producing great technology and developing entrepreneurs who embrace rapid global growth?
As someone who was born in Israel, and who has spent the past 20 years doing business in both Israel and Australia, I would like to offer my unique perspective. I became the Entrepreneur in Residence at UQ in December 2018, after industry connections recommended me for one of UQ's flagship Ventures programs. As a mentor to early-stage startup teams participating in the University's ilab Accelerator, I find myself reflecting on my experience in Israel's entrepreneurial ecosystem and asking the question: how can we bring some of that knowledge and experience to Australia?
I co-founded a tech startup called Haystack in 2014, which was about the time Australian governments started promoting the Australian startup ecosystem. What you hear now about the importance of innovation, and the innovation economy, is what the Israeli government has been promoting since the mid-1990s.
Read the full article on Contact Magazine