Dr Anh Tran has a very personal reason to try to make life better for women and children living in refugee settings around the world.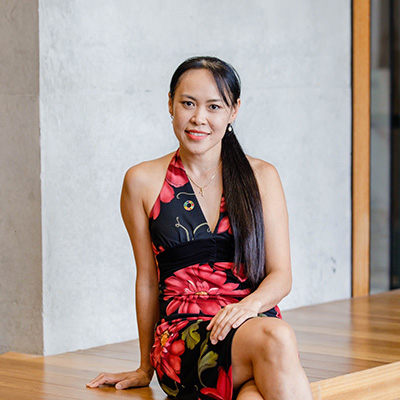 Her parents were among the hundreds of thousands of refugees who escaped South Vietnam after the fall of Saigon in 1975.
Her father was persecuted for fighting with the South Vietnamese air force and took his young family, Dr Tran's mother and older sister, and fled for their lives.
After braving dangerous seas in overcrowded and often unseaworthy boats, they found "sanctuary and hardship" in a refugee camp before arriving in Australia in 1981.
"Dad loves to tell the story, much to my great embarrassment, that I was conceived in a refugee camp," Dr Tran said.
"It was super challenging when they arrived in Australia, they had virtually nothing
"My mum told me that St Vincent de Paul gave them two sets of clothing each and they went back and asked for another set so that they had something to wear while washing."
The young couple settled at Redcliffe, on a picturesque peninsula north of Brisbane.

"A lovely group of church families sponsored us and welcomed us into Australia," she said.
"We were one of five Vietnamese families that settled there – it was amazing they were just so generous and so supportive.
"As the daughter of refugees, I have a passion to emulate those generous families and improve living conditions for displaced people."

Read the full article on UQ News