Women are largely being excluded from decisions about conservation and natural resources, with potentially detrimental effects on conservation efforts globally, according to research.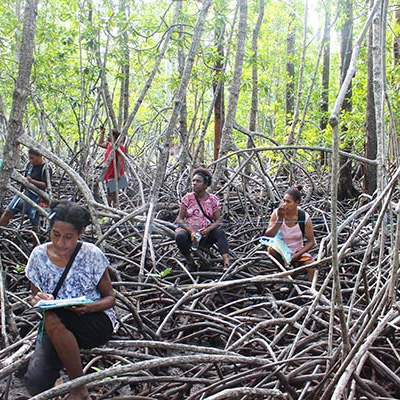 A University of Queensland and Nature Conservancy study reviewed a swathe of published conservation science, investigating the cause and impact of gender imbalance in the field.
UQ PhD candidate and Nature Conservancy Director of Conservation in Melanesia Robyn James said it was no secret that females were underrepresented in conservation science.
"In fact, according to a recent analysis of 1051 individual top‐publishing authors in ecology, evolution and conservation research, only 11 per cent were women," Ms James said.
"We analysed more than 230 peer-reviewed articles attempting to address this very problem, confirming an uncomfortable truth: women's voices are critically lacking in conservation.
"We found that gender discrimination is systemic and consistent, from small and remote communities in places such as the Solomon Islands to large conservation and natural resource management organisations, where women are still underrepresented in leadership and decision-making positions.
"And this seemingly impacts conservation outcomes directly.
"Ten of the reviewed studies investigated the relationship between women's involvement and conservation success – all found explicitly measured and demonstrated positive impacts."