The University of Queensland supporting emerging African leaders in the artisanal and small-scale mining sector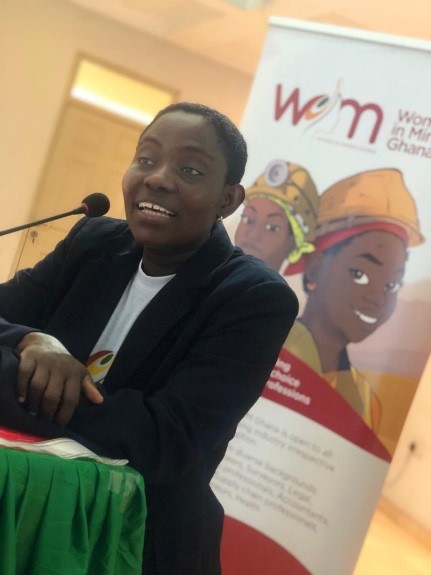 The University of Queensland (UQ) is supporting emerging leaders in the extractives sector across Africa to engage with the challenges of development in artisanal and small-scale mining through an Australia Awards Short Course delivered by the university's International Development unit.
The Australia Awards Short Course on Local Economic and Social Development in Extractives: Artisanal and Small-scale Mining (LESDE ASM) is built on the success of the LESDE short courses delivered by UQ in previous years, and is a joint venture between the Department of Foreign Affairs and Trade (DFAT), the Australian High Commission in Ghana, and UQ.
Artisanal and small-scale mining represents a significant portion of mining activity across Africa, and while it poses many challenges to communities and governments, it can create extensive economic and social opportunities.
The short course is aimed at enabling participants to maximise these opportunities to secure the best outcomes for their communities, leveraging the extensive expertise of researchers from UQ's Sustainable Minerals Institute's Centre for Social Responsibility in Mining (SMI-CSRM).
Course Leader and SMI-CSRM Manager, Lynda Lawson is recognised as a global thought leader on LESDE.
"ASM is a vital area for development in Africa as low entry barriers to the sector enable many women to make a living either as dedicated miners or through opportunities generated by ASM," said Ms Lawson.
"The course has been a wonderful opportunity to enhance participants' ability to advocate for and create change for communities, and in particular women, involved in the sector."
A core component of the Australia Awards Short Courses is the Reintegration Action Plan, a project through which participants leverage the enhanced skills, knowledge and networks gained through the course to create positive change in their communities.
As part of her Reintegration Action Plan, participant Mrs Rosemary Okla, Co-Head of Women in Mining Ghana, is working with women miners to diversify their businesses into the development of minerals and non-mining sectors.
A significant portion of the workforce dependent on ASM for their livelihoods are women, who often only mine one resource and are thus much more susceptible to a total and devastating loss of income should access to that resource be disrupted.
Mrs Okla organised a workshop together with Women in Mining Ghana on Promoting Business Diversification for Artisanal and Small-Scale Miners (ASM) Especially Women.
"Women are often limited by traditional gender roles when they try to participate in ASM, meaning they don't get the same technical training and business opportunities as the men," Mrs Okla said.
"We are providing this training and helping women to become entrepreneurs and this will not only benefit women in the ASM sector, but also their whole communities."
"It was wonderful to see so many women come together to share their experiences and support one another in a traditionally male dominated sector, said Ms Claire Maizonnier, Third Secretary, Australian High Commission, Accra and UQ alumna.
"During my remarks, I noted that gender equality is not only good for business, but also about increasing diversity and making sure the right people are in the right role."
The Women in Mining Workshop was featured on GH One TV's News Tonight on 16 July and in B&FT Online.
"My project is employing a multi-faceted approach by working with local government, business and the phyllite miners themselves to regulate the industry, improve mining practices and environmental sustainability, create opportunities for women, and enhance the value of the end product," Mr Zoogah said.
Phyllite is harder, denser and stronger than slate and in high demand in British and European markets for cladding and roofing on heritage-listed buildings.
"Creating a regulated and higher value product is a win-win because, not only does the government receive higher revenue, but the wealth created by the product stays in the community."
Artisanal and small-scale mining receives little positive attention in the media, and this lack of coverage negatively affects investment.
Participant Gideon Ofosu-Peasah is a Policy Analyst and Journalist with the Ghanaian NGO Penplusbytes and his Reintegration Action Plan is focussed on championing the ASM sector through the media.
Mr Ofosu-Peasah has published a series of articles and given several interviews on the topic through of Ghana's leading news outlets: Modern Ghana, B&FT Online, Ghana News Online, African Eye Report, and TV3 a further jointly-authored article in B&FT with fellow Ghanaian participant Dennis Nii Odoi Sowah.
"Through the media, light can be shed on both the challenges facing the artisanal and small-scale mining sector and on the many benefits that this sector has for the community. Appropriate communication will contribute to developing a vibrant sector which will be key to filling employment gaps, correcting the nation's trade balance and promoting local, social and economic development," said Mr Ofosu-Peasah.
Australia Awards are prestigious international scholarships and short courses funded by the Australian Government and administered by the Department of Foreign Affairs and Trade.
Australia Awards contribute to the long-term objectives of promoting growth and stability in the Indo-Pacific region, as well as strengthening links between people and organisations to enhance mutual understanding and cooperation.
Australia Awards short courses offer emerging global leaders an opportunity to undertake study, research and professional development, equipping them with the skills and knowledge to drive change and contribute to the economic and social development of their own countries.
Participant Wilson Zoogah is the Principal Mining Officer for the Ghana Minerals Commission in the Tarkwa region, one of the key mining areas of the country that the group toured during the course.
Gold has long been the focus of activity there, however the region is rich in development minerals, and Mr Zoogah's Reintegration Action Plan is targeted at enhancing the value chain of development mineral small-scale mining and adopting the sector as an engine for female empowerment.
---
Further information on Australia Awards is available at: http://dfat.gov.au/people-to-people/australia-awards/Pages/australia-awards.aspx