Australia Awards Scholarship provided me with a great opportunity to fulfill my dreams. With this scholarship, I have achieved another golden milestone and got a great life experience along my life's journey.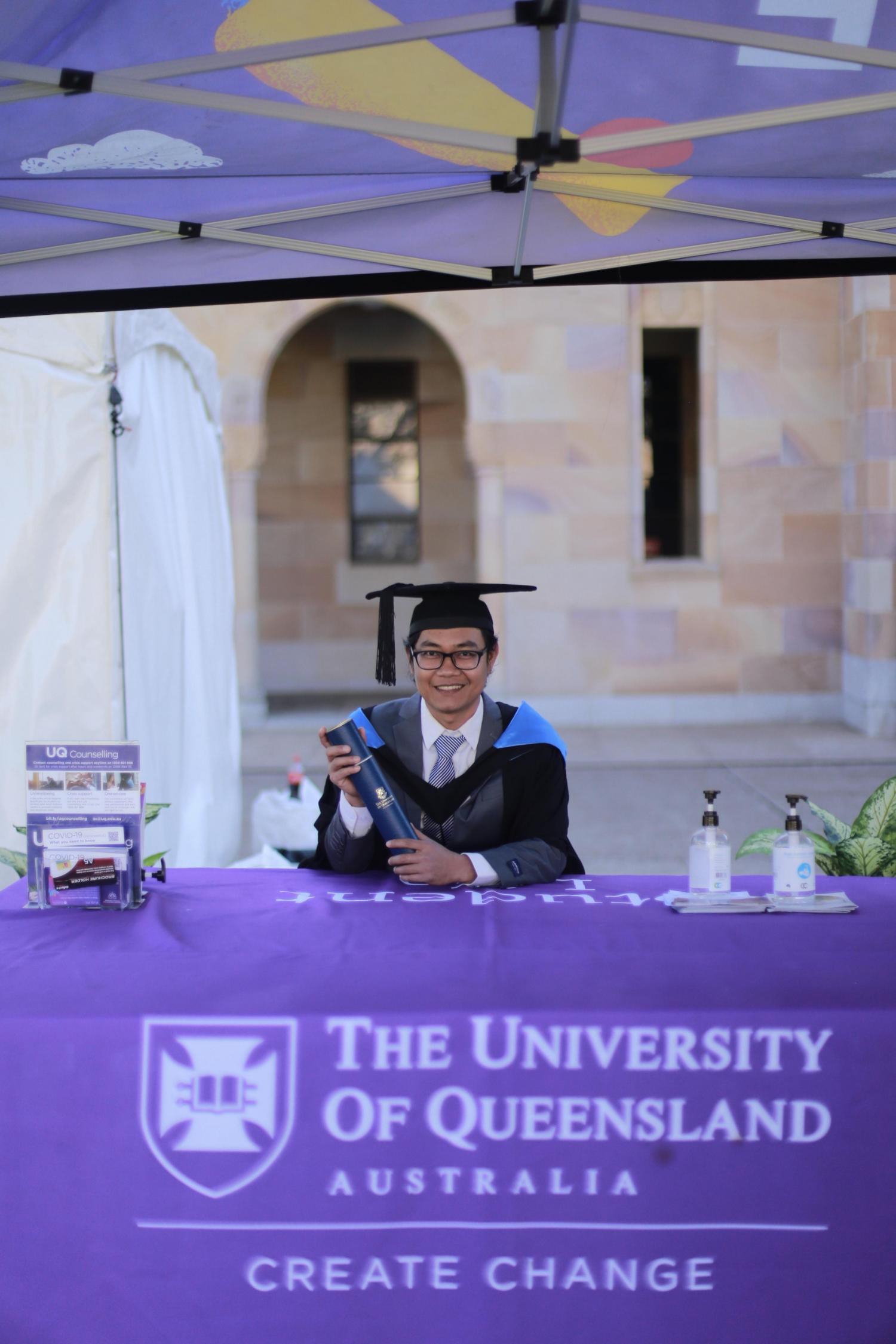 The Master of Peace and Conflict Studies course at UQ opened my eyes wider to global political dynamics and development. This helped level up my professional skills for my future work in the fields of peacebuilding and development either in my own country or in the region. 
In addition, while studying at UQ I met a lot of friends from diverse cultures and backgrounds, making me feel more connected to a wider global network. Anyway, what I miss the most is Jacaranda time on UQ campus.
During my study in Australia, I did some activities I had dreamed of experiencing such as visiting the Opera House in Sydney, going skiing, snorkeling and scuba-diving. These are beautiful and unforgettable memories. Furthermore, I have learnt from Australian society how this country has become more peaceful, more secure, healthier and more equal among people than many other countries gives me ideas I can adapt into the development work in Cambodia.
Beyond my study, I volunteered with Cambodian Students Association in Queensland. After one year being the finance and admin officer in 2019, I was elected to be the President of the association in 2020. This gave me a chance to perform my leadership role in contributing to the society. What I thought was that 'at the time I am supported to support my country, I should start doing things I can to support my society from now on'.
I can't thank Australia Awards Scholarship enough for the opportunity it afforded me.