Creating global pathways
UQ nurtures collaboration with Singapore's top institutions to open new and exciting pathways for students and researchers. Through decades of sponsored mobility programs, joint publications, and industry partnerships, Singapore and UQ are paving the way for a connected Asia-Pacific community.
Fast facts


919
Singaporean students enrolled at UQ


204
Singapore-UQ co-publications


26
academic staff born in Singapore


10
research project collaborations


7
agreements with 5 official partners
Fast facts show full year 2022 data.
Research
Co-publications
In the past 5 years, UQ has partnered with Singapore-based researchers on 810 co-publications, notably in Genetics & Heredity, Environmental Sciences, and Urology & Nephrology. Our top co-publishing partners are National University of Singapore, Nanyang Technological University, and Agency for Science Technology & Research (ASTAR)
Research collaboration
In the past 5 years, UQ has collaborated with 6 institutions on 18 research projects. Key collaborators include the National University of Singapore, Nanyang Technological University, and Institute of Molecular and Cell Biology, Singapore.
Research funding
Singaporean organisations, including the Public Utilities Board Singapore, The HEAD Foundation, and Orica International Pte Ltd, have contributed A$317,176 towards 9 research projects in the past 5 years.
Collaboration in action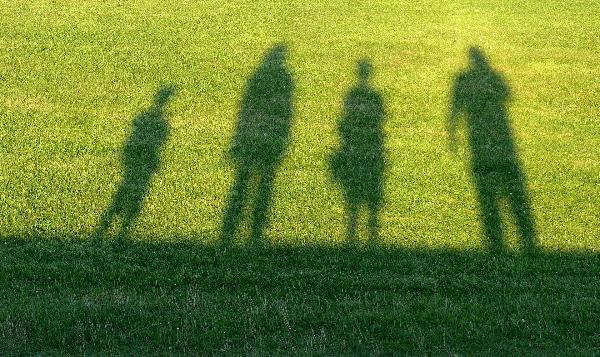 Tackling social disadvantage
UQ has partnered with the National University of Singapore to explore the widening gap between the world's rich and poor, and the diminishing opportunities for social mobility across this divide. The recently-refunded Australian Research Council (ARC) Centre of Excellence for Children and Families over the Life Course (Life Course Centre), administered by UQ's Institute for Social Science Research, also brings together leading social scientists from Canada, the United States, the United Kingdom, Israel, and Ireland, as well as national, state, and non-government agencies from Singapore. The Life Course Centre aims to prevent the transmission of disadvantage across generations and within families, and to build communities that benefit from social, economic, and civic participation.
Exploring the future of quantum technologies
Leading physicists from the National University of Singapore (NUS) are among the international consortium of researchers developing quantum technologies in health, security, the economy, and the environment. With more than AUD 39 million in funding, the Australian Research Council (ARC) Centre of Excellence for Engineered Quantum Systems (EQUS), is enabling researchers to move beyond the lab towards practical prototypes and commercial applications, including material simulators, diagnostic technologies, and geo-survey tools.
UQ Physics Professor Andrew White (pictured) said the Centre – which is based at UQ – will improve the lives of people around the world by producing breakthroughs in physics, engineering, chemistry, biology, and medicine.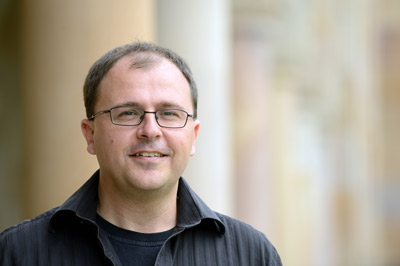 Increasing the accuracy of early ovarian cancer detection
A test being developed in Queensland could help to reduce the high mortality rate from ovarian cancer by dramatically improving the accuracy of early detection. UQ researchers said the test had successfully detected more than 90% of early ovarian cancer compared to 50% for existing methods. The project also involves experts from National University Hospital, Singapore, and Australian National University. (UQ alumnus Professor Christopher Chen endowed $10.5 million in 2012 towards advanced research into reproductive medicine by way of the first fully funded Chair of Reproductive Medicine within Medicine. UQ Centre for Clinical Research (UQCCR) Professor Hayden Homer is the current Chair. 
Student mobility
Student exchange
Student mobility between UQ and Singaporean institutions is becoming more and more popular. UQ has student exchange agreements with two universities in Singapore: the National University of Singapore (NUS) and Nanyang Technological University (NTU). Both NUS and NTU are partner universities in the Westpac Asian Exchange Scholarship program, which gives young Australians the opportunity to spend up to two semesters at leading Asian universities and develop global leadership skills.
New Colombo Plan Scholarship Program
Six UQ students have received prestigious New Colombo Plan Scholarships for study and work experience in Singapore. In 2017, Bachelor of Arts/Bachelor of Laws student Sophie Ryan studied at the National University of Singapore (NUS) as a New Colombo Plan Fellow, an honour bestowed upon the highest-ranked candidate in each host country. In 2016, Samuel Bullen (Bachelor of Laws/Bachelor of Economics), Talia Rose (Bachelor of Engineering/Bachelor of Science), and Chloe Yap (Bachelor of Science) also studied at NUS. Katrina Couzens (Bachelor of Science/Bachelor of Arts) studied at Nanyang Technological University (NTU) in 2015, while Hirotsugu Takahashi (Bachelor of Engineering/Bachelor of Business Management) studied at NUS.
Humanities and Social Sciences mobility
Health and Behavioural Sciences mobility
Students sponsored by Singapore's Ministry of Health Holdings (MOHH) can be admitted into a range of programs within UQ's Faculty of Health and Behavioural Sciences (HaBS) covering clinical psychology, occupational therapy, physiotherapy, speech pathology, and pharmacy. HaBS has also partnered with SingHealth – the largest healthcare group in Singapore – to strengthen collaborative research and academic engagement through workshops, visits, and data sharing.
Alumni
UQ has 7720 alumni living in Singapore. Alumni with significant links to Singapore include: