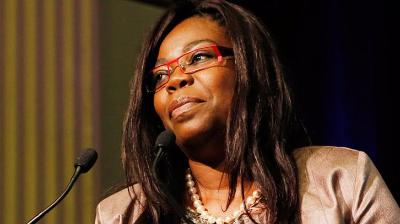 UQ Alumna Dr. Ana Charles has been appointed Alumni Ambassador for the Australia Awards program.
Dr. Charles graduated from UQ with a Master of Public Health in 2005 and has used her training to help citizens live healthy and productive lives in her home country of Mozambique.
This work led to her recognition as UQ International Alumnus of the Year 2013 and now the appointment as an Australia Awards Ambassador.
Dr. Charles says her education at UQ had attracted potential employers and organisations who wanted her to be part of their team.
"To have studied in UQ made me a stronger and more experienced person professionally and personally and as a result I am considered a result-oriented and a strategic thinker by my peers and supervisors," she said.
As Alumni Ambassador Dr. Charles will network with other alumni and stakeholders in Mozambique to promote Australia Awards, offer peer support to new recipients, share tips on studying in Australia and connect new Awardees with those still in Australia.
Dr. Charles said she is looking forward to providing mentorship and educational and professional development advice to the new recipients of Australia Awards in Mozambique.
Throughout her career, Dr Charles' worked in a number of areas in public health, including, at times, working and living in limited-resource settings.
She is known for her passion, quick-thinking and versatility in the health and medical fields.
She is also known for her ability to understand and resolve technical problems and for being an inspiring leader.