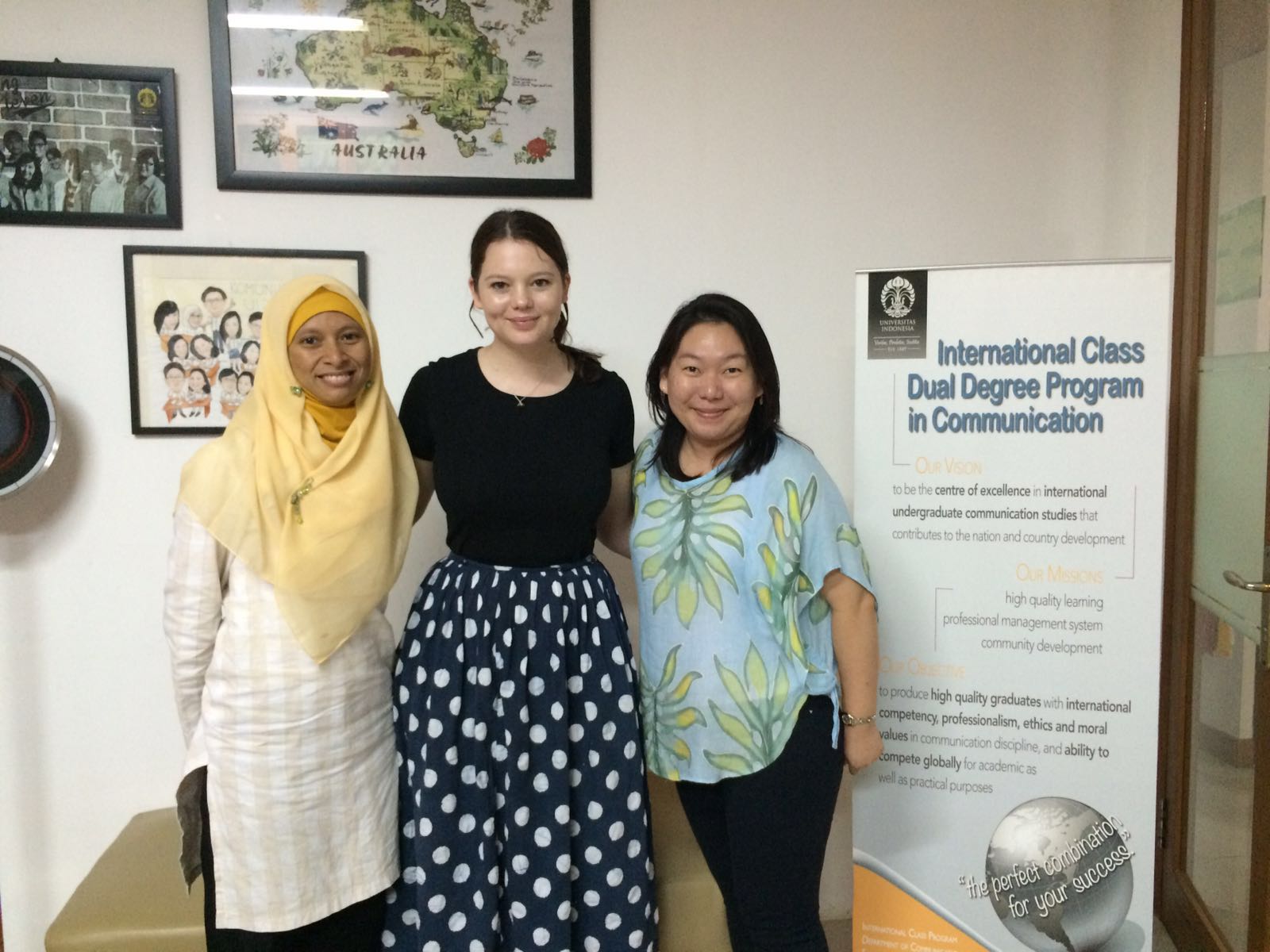 University of Queensland student Ruby Wallace headed to Jakarta in the summer break as a part of a new internship program offered for third year communications students at the UQ Indonesia Office.
In addition to her internship position, Ms Wallace had the opportunity to sit in on classes at partner institution Universitas Indonesia (UI) and be a UQ ambassador for UI students wanting to take part in UQ's joint communications degree program.
Ms Wallace said the internship program was an invaluable experience both professionally and culturally.
"It was surreal. Not only was I completing an internship for an institution like UQ, I was immersed in whole different way of life," she said.
"Throughout my internship, I had the privilege to speak with a variety high level professionals involved in corruption eradication and environmental projects in Indonesia and the broader Asia Pacific region."
"Classes at UI opened my mind to completely different world views and cultural norms, which was fascinating."
Ms Wallace hopes more UQ students will take advantage of other student mobility programs offered in Indonesia.
"Indonesia, as our closest neighbour and the world's fourth largest country, is such an important nation for Australians to develop professional and cultural relationships with," she said.
"Regionally, there are so many interests Indonesian and Australian organisations share. It has been such a rewarding experience to have been part of conversations and be present at events addressing regional and global issues."
"There is an increasing list of Indonesian programs offered to UQ students in a variety of different Schools. I am very thankful to be the first student from the School of Communications and Arts to get involved."
During her internship, Ms Wallace also interviewed a range of stakeholders to develop a brochure on UQ's engagement in Indonesia during 2015, available here.
The UQ Indonesia Office in Jakarta demonstrates UQ's long-term commitment to Indonesia. The Office plans to host similar internships in the future and seeks to expand student mobility opportunities in Indonesia.
Contact: (Ms) Ratu Sovi Arinta, UQ Indonesia Office, ph +62 812 104 3682, sovi.arinta@uq.edu.au or global.engagement@uq.edu.au