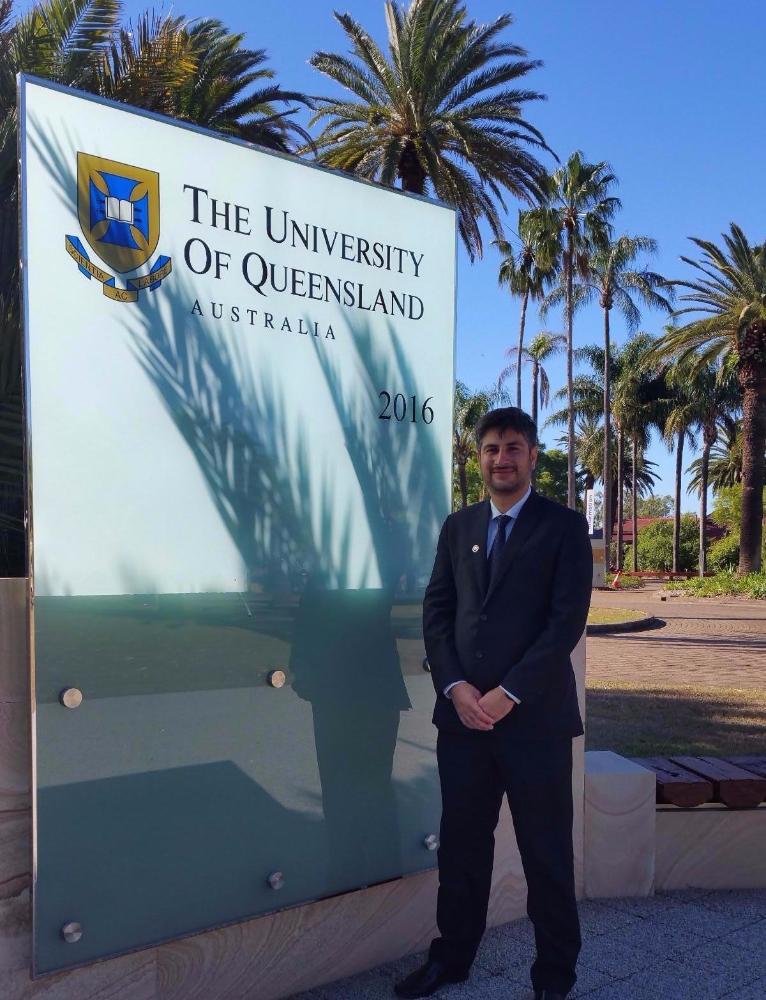 Recent University of Queensland graduate and future global leader Muhammad Aamir is committed to eradicating poverty through increasing food security when he returns to Pakistan.
Muhammad, who received his Master of Rural Development in July, is one of many Australian Government-funded Australia Awards Scholarship recipients who have recently completed their studies.
Muhammad has always been passionate about humanitarian work. He has volunteered with International Non-Government Organisations (INGOs) in several Pakistani crises including the 2005 earthquake, the 2009 conflict emergency, and the 2010 and 2011 floods. He said that his experience working with these organisations has been invaluable.
"INGOs have offered me a platform from where I can contribute to the overall ​efforts for helping people. The happiness that I feel from seeing a smile on the face of a beneficiary after receiving assistance is unmatchable with anything," he said.
Muhammad said he wants to continue his work with INGOs to find solutions to poverty and food security within Pakistan.
"Despite being an agrarian economy more than half of Pakistanis go to bed hungry. The most important challenge for me is to change the behaviour and attitudes of people and government officials towards the growing food insecurity in Pakistan," he said.
"I want to work with INGOs to design simple and easy to understand messages regarding the impact of food security to change current attitudes and to improve the livelihoods of those living in poverty."
Muhammad believes that in order to create any meaningful change in Pakistan, women need to be involved in the process.
"Pakistani women play an important role in the daily life, however, there are limited roles for women in decision-making," he said.  
"I want to develop gender sensitive policies for INGOs which will enable us to design projects that are women-focused, which will result in their empowerment."
Muhammad said that he is grateful for his experience at UQ as it has given him a new perspective on issues within his field.
"The subjects that I studied as part of my master's program enabled me to look at the problems that we have in Pakistan from a different perspective," he said.
"After studying at UQ, I have a global vision about the challenges that the developing world is facing. I want to apply my new-found skills and knowledge to make this world a better place, where people are food secure and there is no poverty."
The UQ Global Engagement Office collaborates with more than 70 scholarship partners around the world to give students like Muhammad the opportunity study and research at UQ and ultimately make an impact in their communities.
Media: Melanie Martin, melanie.martin@uq.edu.au, 07 3366 0665; Ruby Wallace, ruby.wallace@uq.edu.au