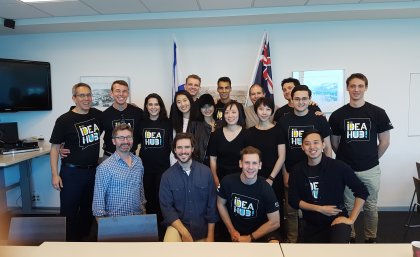 Student entrepreneurs from The University of Queensland's Idea Hub are taking on Tel Aviv's world-leading start-up scene in the exclusive UQ Startup Adventures.
This unique international learning scholarship is an intensive four-week internship, which enables 14 UQ students to work in the world's second-biggest innovation hub.
Known as the 'start-up nation', Israel offers students from all disciplines the experience to learn first-hand about start-ups and the toils and joy involved in building a business from the ground up.
UQ Idea Hub Director Nimrod Klayman said Tel Aviv is one of the world's leading start-up ecosystems outside of the US.