Laura Wawun-Kiri, Practice Manager from the Office of the State Solicitor is one of the 36 participants who attended the four-day short course on information studies for law and justice facilitated by the University of Queensland for the Pacific Leadership and Governance Precinct.
The course covers a range of topics including; principles of information within the Ethical Leadership and Management Framework, using information in investigation, traditional and modern approaches to using the media, legal considerations when reporting unethical activities.
"Information is power. Knowing how you manage and use it ethically is important not just in leadership roles but across all levels. Some people use it for corrupt purposes; you can use it for better decision making, helping others, stopping corruption and encouraging accountability," she said.
Laura explained the different sensitivities of information she deals with on a day to day basis at the Office of the State Solicitor.
"Where I work we have to design security measures to protect the information that we hold. The course has introduced other ideas and concepts such as approaches to deal with staff breaches and the interviewing technique called the PEACE model."
Networking with other agencies across the law and justice sector has proven beneficial to participants of the short course, as well as the exposure to meet and hear from former Ombudsman Commissioners Ila Geno and John Toguata.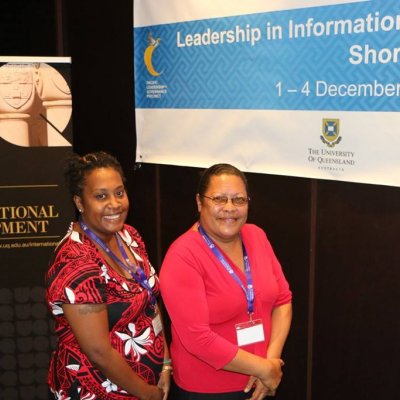 "The training has been more than just theory, we have heard inspiring examples from real people such as Ila Geno and the ethical decisions he had to make in his career. Seeing how both Ila Geno and John Toguata back each other shows us that people who think alike and are inspired by the same things can support each other. We can't do this alone."
The Pacific Leadership and Governance Precinct is a joint initiative of the PNG and Australian Governments to prepare the next generation of ethical and accountable leaders from across the region.
Its executive courses bring together talented and motivated individuals from the public and private sector, giving them the practical and ethical framework to take on senior roles in key national agencies.
The Precinct also supports the training delivered through its partner institutions, the University of Papua New Guinea and the PNG Institute of Public Administration.
---
Article originally published 8 December 2015 on the Australian High Commission Papua New Guinea Facebook page.
Duration: December 2015
Funding source: Department of Foreign Affairs and Trade