University of Queensland (UQ) researchers are helping workers in developing countries make the agribusiness sector fairer and better value.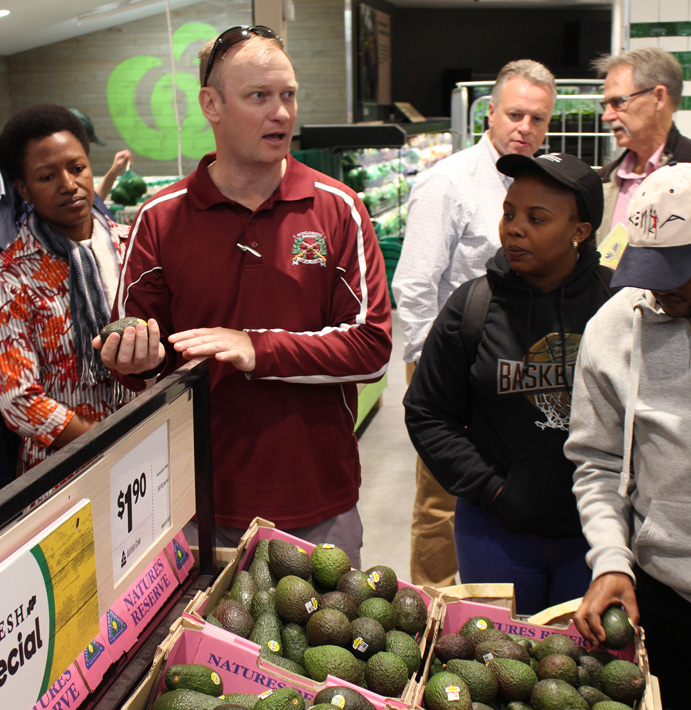 Agri-food experts Emeritus Professor Ray Collins and Adjunct Senior Fellow Dr Benjamin Dent have developed a manual on agricultural value chain analysis in developing countries – and they're giving it away to those who need it most. 
Value chain analysis (VCA) is a process that identifies a supply chain's key activities that add value to its final product, and then recommends ways to boost effectiveness (what it does) and efficiencies (how it does that). 
Emeritus Professor Collins and Dr Dent have conducted or mentored more than 200 VCAs in 30 countries, and taught the techniques as part of the Australian Government's Short Course on Agribusiness. 
The UQ-led course has contributed to the development of over 100 agribusiness professionals in 15 African nations to enhance people's lives through a practical, hands-on approach to understanding value chain development. Emeritus Professor Collins calls this 'value chain thinking'.
Listen to Emeritus Professor Collins

explaining the value chain approach
In the Manual, there are detailed case studies demonstrating the success of farm to plate businesses using VCA, such as one project for women smallholders growing pineapples in Ghana. One of the finds from using the VCA was a lot of postharvest loss, including from fruit that didn't meet the demanding export specification, so the women processed those pineapples into a dried fruit snack. The project improved the livelihood and confidence of the women involved, turned postharvest waste into an income stream and produced environmental benefits. The direct beneficiaries were 40 women smallholder farmers.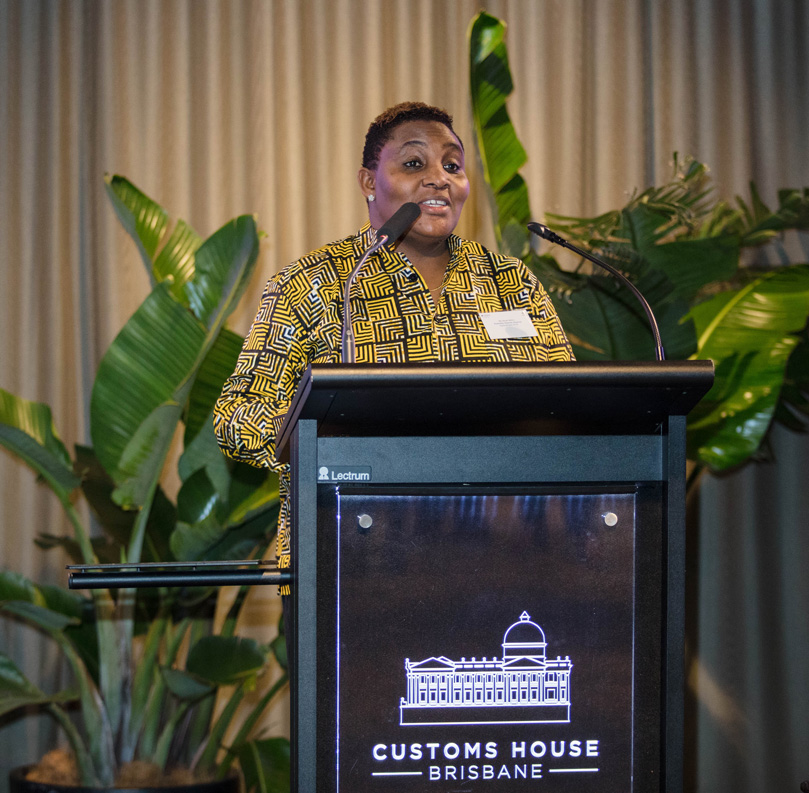 The course inspired Tanzanian student Meab Mdimi to apply for a scholarship to study the Master in Agribusiness at UQ and, now, her PhD on the knowledge alignment of nutritional value of traditional African vegetables using value chain principles.
The global pandemic has kept Ms Mdimi in Tanzania, where she's studying for her PhD virtually while working for US-based NGO TechnoServe on a project to improve nutritious food processing. The program leverages the power of the private sector to create better nutritional outcomes for poorer consumers and more profitable market opportunities for local farmers.
Ms Mdimi said Emeritus Professor Collins and Dr Dent fuelled her desire to practise value chain thinking in her professional life.
"They planted a value chain thinking seed, which grew in me and motivated me to pursue further studies overseas," she said.
"They are very inspirational, with practical skills that can be applied on diverse environments.
"Everyone working on different value chains needs to have, understand and use the Manual."
"The Manual provides important information to build the skills that will enable practitioners, decision makers, academicians to really embrace value chain thinking, which will strengthen how value chains operate for the benefits of all!"
UQ International Development ran the Australia Awards Africa Short Course on Agribusiness for Department of Foreign Affairs and Trade between 2016 and May 2020 to 102 mid to senior level professionals from 15 African nations.
---