Anh Nguyen remembers little about the desperate boat journey his family took to flee Vietnam in late 2013.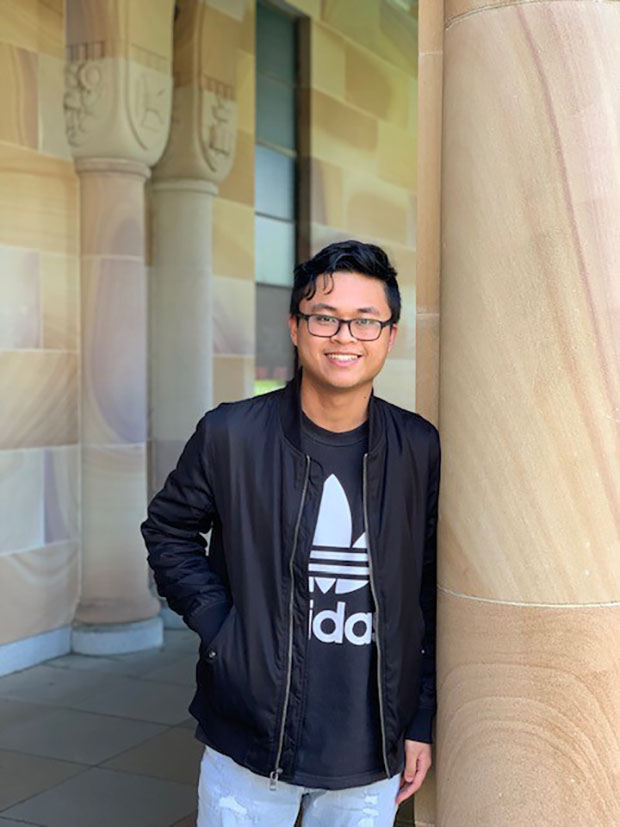 The 18-year-old UQ Engineering student was just ten when he and his family climbed aboard a boat with a group of strangers, desperate to flee a country that had become too dangerous.
"It was scary, we were hungry and constantly worried the boat would capsize," Anh said.
It's been more than 40 years since Vietnamese people began arriving in Australia to escape revolution and persecution.
The Nguyens, a Catholic family, had lived in Nghe An province in north-central Vietnam.
Parents Tiep Tran and Giao ran a printing business and Anh has fond memories of happy days playing with younger brother Duong and the neighbourhood children.
But in 2013, the human rights situation in Vietnam deteriorated with crackdowns on people critical of the government.
Some Catholic activists were jailed.
"One day Dad went to church and people started abusing him and the other parishioners and damaged the church property," Anh said.
"Dad was afraid if we stayed any longer the abuse would get worse.
"We left in a hurry and I was really sad to leave my friends and grandparents and cousins."
Mr Nguyen says fleeing by boat was harrowing, with scant food onboard and the constant fear the vessel would flip.
They spent a month at sea before the boat was intercepted and the family was taken to detention camps in the Northern Territory.
"The quality of life in the camps in Darwin was good compared to Vietnam - we were fed, had somewhere to sleep and we were allowed to leave the camp to go to school," he said.
---
Anh has just completed his first exams as a Bachelor of Engineering student after being named one of the UQ Refugee and Humanitarian Scholarship recipients for 2022. The Refugee and Humanitarian Scholarship demonstrates UQ's commitment to champion diversity, inclusion and equal opportunity.