The Queensland and Bavarian state governments have inked a new science research agreement, aiding Queensland in its efforts to tackle climate change and achieve net zero emissions by 2050.
The new agreement formalises the two governments' collaboration to fund joint university-level research on critical areas such as greener fuels, energy storage, and emission reduction technologies.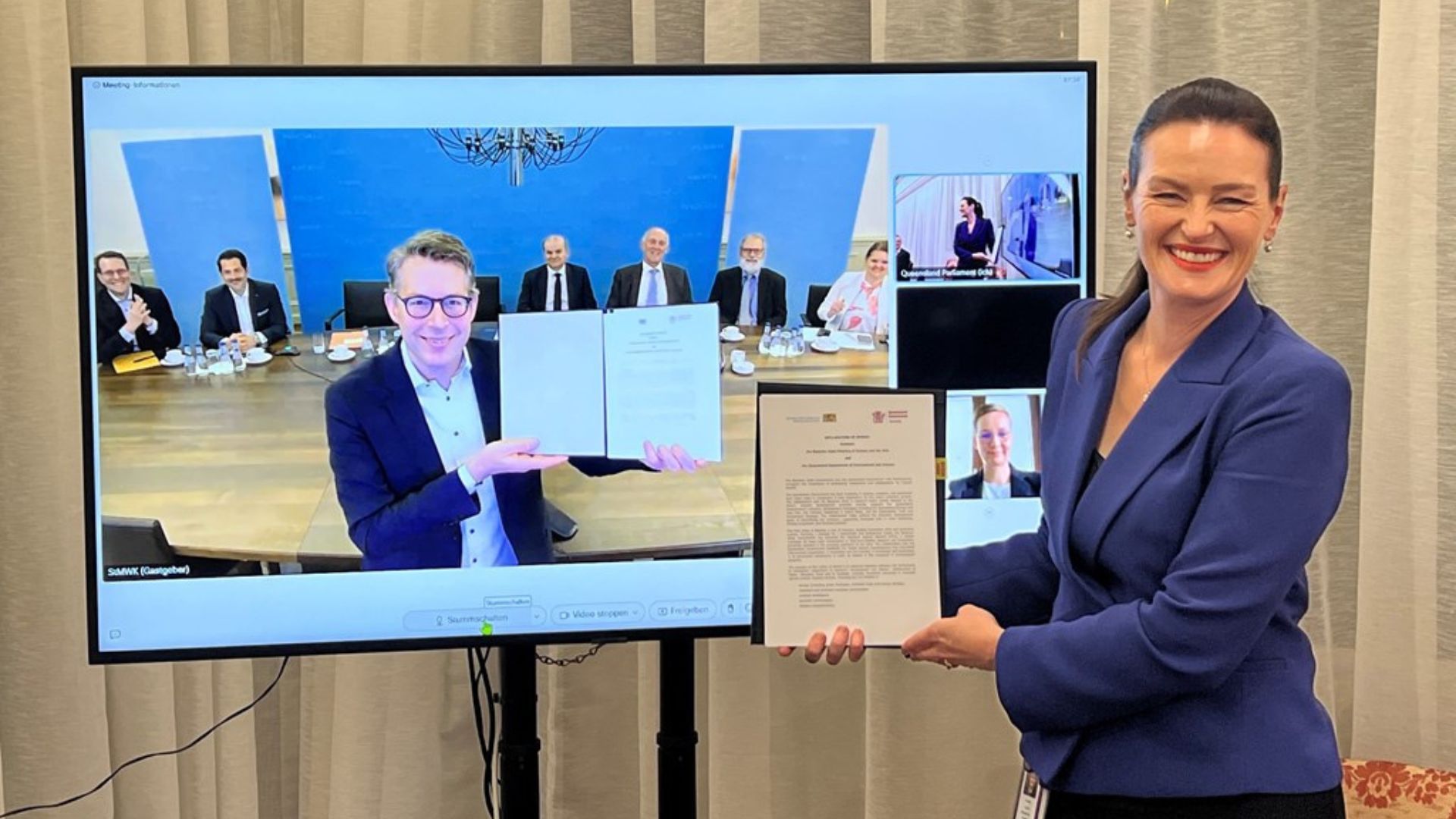 Queensland Science Minister Leanne Linard and Bavarian Science and Arts Minister Markus Blume signed the agreement via videoconference.
The agreement expands upon existing research and industry ties between the two states, including Queensland University of Technology's collaboration with the University of Bayreuth in Bavaria and The University of Queensland's partnership with the Technical University of Munich*.
Read full article on Australian Resources
---
*The University of Queensland (UQ) and the Technical University of Munich (TUM) have a transformative partnership intended to address global challenges and inspire scientific leadership for a better world.