Hi, I'm Diana Clarisse Montano Navarro. Life at UQ and Brisbane was amazing! It had it all! Good people, atmosphere, professors, courses, workshops, learning and life experiences, and weather (sometimes too hot though).
I'm really thankful for this experience. My Master of Environmental Management was very interesting, and the assignments I got to do motivated me to critically think and thoroughly analyse environmental issues and solutions.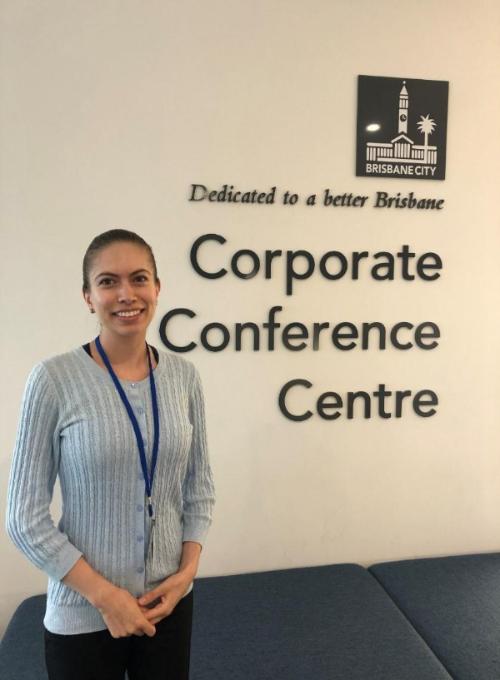 I was able to establish links with industry and professional associations, such as The International Water Centre, The Queensland Water Modelling Network, EnergyLab (Australia largest clean energy hub), SEQWater, UQ Advanced Water Management Centre and several NGOs. I also did a placement at Brisbane City Council, where I learned a lot. Also, I had the opportunity to collaborate with Biopower Solutions, a startup in the bioenergy sector. In GovHack Queensland 2018, Australia's largest open data hackathon, my team won Honourable mention for our idea to increase community resilience to disasters.
However, being away from home never stopped being a challenge, especially when Dad became sick and passed away. I feel blessed that I always found people who supported me, especially the vibrant catholic youth community in Brisbane. The Newman Catholic Society/UQ Catholic Chaplaincy has been my family here. They are friends who have more than supported me in very difficult times and helped in healing my heart. I love them like my brothers and sisters. We also had so much good fun!
The relationships that I formed in Australia have made me grow personally and appreciate that both in professional and personal life, being humane and sensitive to others are great qualities of a leader. These are at the base of optimum outcomes in a world where collaboration is key to make this a better place.