Studying in Australia is a life changing experience. While studying my master's at UQ in 2013, I was introduced to the topic of sustainability, which has become my passion.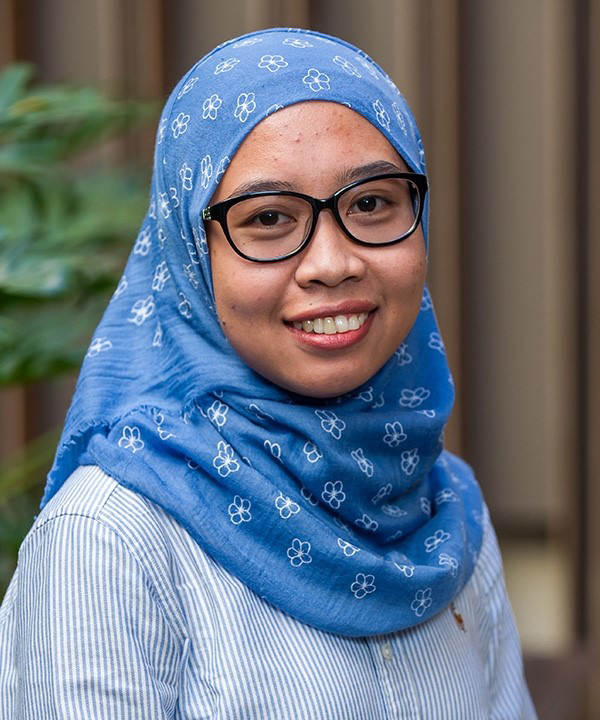 Sustainability is an important issue for Indonesia due to its massive richness of biodiversity, which is increasingly threatened. The support that I received for my PhD in socially responsible investment or "ethical investment" enables me to study alternative ways to help reduce the threat.     
There are two major lessons I learnt while studying at UQ:
The first is on the learning process itself. I've learnt how to think, read, and write critically and challenge my ideas as I am building a career in academia.
The second is I've learnt the importance of the principle of ethics and integrity and how to implement both principles in teaching and research.
I hope to translate these skills into tangible contributions for the development of Indonesia. 
I have been fortunate enough to personally experience some life lessons. Living and studying in a multicultural society like Australia has given me the opportunity to meet people from different backgrounds. It taught me the importance of respect, open-mindedness, and empathy in building personal and professional networks. It makes me realise that fear and disagreement often stem from ignorance and lack of understanding. That is why it is always beneficial to learn about other countries, beliefs and cultures.
This knowledge also motivated me to become the President of UQ Indonesian Student Association (UQISA) during the first two years of my PhD.
As President, I had the opportunity to introduce Indonesia to the broad Brisbane and UQ community. In addition to ensuring that Indonesian students have the best experiences when studying at UQ, UQISA hosts and supports events that promote cross cultural exchanges between Indonesia and Australia such as Pojok Indonesia, Great Talk, and Indonesia Day.
The lessons that I learned at UQ are indispensable for me to live and work in a highly globalized world where international collaboration is essential to solve the world's problems.
I would also like to use this opportunity to thank UQ for the support that I received for my study and for Indonesian students through UQISA. However, I would not be here at UQ if not for the support from the Indonesian Endowment Fund for Education. Your support and trust allows me to pursue my passion and give me the opportunity to make a difference to society. And for that, I am humbled and eternally grateful.