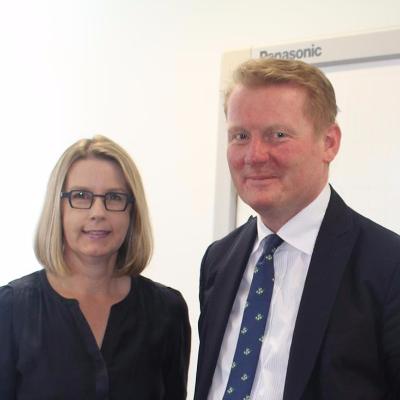 On Friday 9 May, the Australian Deputy High Commissioner to India and UQ alumnus Mr Bernard Philip visited The University of Queensland (UQ) as part of his mid-term briefing visit to Australian universities.
The visit provided a valuable opportunity for UQ to highlight our current collaborations with India, as well as receive guidance on strategic directions and initiatives to further our engagement activities with the country.
The meeting was hosted by the Deputy Vice-Chancellor (International) Professor Monique Skidmore and the 

Pro-Vice Chancellor (Research and International) Professor Alastair McEwan, and was attended by senior academics and staff from the UQ Energy Initiative, the Queensland Alliance for Agriculture and Food Innovation, UQ International and various UQ Schools.
India is a strategic priority for UQ and this commitment is reflected in recent formal partnership agreements established with the Indian Institute of Science (Bangalore) the Indian Institute of Technology (Madras) and the Indian Institute of Technology (Bombay).
This visit was coordinated by the UQ Global Engagement Office in conjunction with the 
Australian High Commission in Delhi.