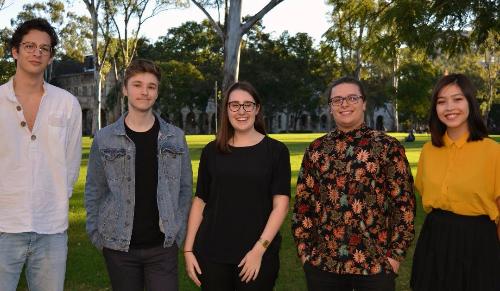 Six University of Queensland students have been awarded Westpac Bicentennial Foundation Asian Exchange Scholarships.
The $12,000 bursaries fund students to spend a semester studying at a leading Asian university.
UQ's recipients this year are: Hai Xia Wang Pole, Sunny van den Berg, Lachlan Thomas-Walters, Vincent Slinger, David Nyeste and John Atherton.
Arts/Law student Ms van den Berg said she hoped to gain a cross-cultural perspective of international relations during her time at the University of Hong Kong (HKU).
"I look forward to learning about international relations through a different lens, and gaining a better understanding of the complex relationships between Australia and Asia," she said.
"I'll be exposed to different cultures and ideas, and I will be encouraged to push myself to succeed, learn from other's experiences, and challenge myself to become a better leader."