His Excellency Mr Luis Jose Menendez-Castro
Ambassador Extraordinary and Plenipotentiary Embassy of the Republic of El Salvador
Biography
A Career Diplomat since 1982, Ambassador Luis Menéndez presented his Letter of Credence as Ambassador of El Salvador to Australia on February 24, 2016.

Ambassador Menéndez has served his country in various posts for the Ministry of Foreign Affairs, both in the context of bilateral relations and to international organizations. In San Salvador, he was Director for Asia-Pacific Affairs, Director for International Economic Organizations, Director for European Affairs and Head of the Human Rights Unit.

He was appointed as Chargé d'Affairs to the Kingdom of Belgium and to the European Community for the period 1988-1993. Ambassador Menéndez served as Permanent Representative to the Organization of American States (OAS), where he also acted as Deputy National Coordinator for the 7th Summit of the Americas in 2015.

A political scientist also with studies in international relations, he has taken specialized courses in integration processes (Belgium, Spain) and in technical cooperation negotiations (Japan).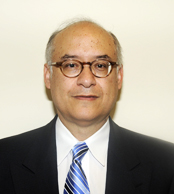 His Excellency Mr Luis Jose Menendez-Castro