The Hon. Cameron Dick MP
Queensland Treasurer and Minister for Trade and Investment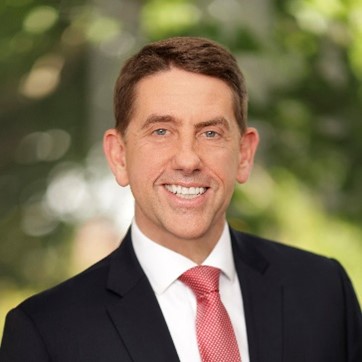 As the Queensland Treasurer, Cameron has driven Queensland's nation-leading economic recovery from COVID-19, delivering record low unemployment, the largest budget surplus and the biggest infrastructure investment in Queensland history. 
As Minister for Trade and Investment, Cameron is committed to supporting Queensland's vibrant export and trade economy, particularly Queensland businesses and industries focused on exporting, as well as encouraging inward investment to Queensland, both domestic and international.
With the Brisbane 2032 Olympic and Paralympic Games secured, Cameron is focused on Queensland's rise to become a showpiece for the world.
Cameron has served as the State Member for Woodridge since 2015, and has previously served as the state's Attorney-General, Minister for Health, Minister for Education, Minister for Industrial Relations and Minister for State Development, Manufacturing, Infrastructure and Planning.